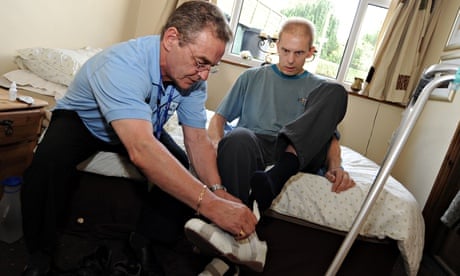 Our ageing population, plus some other factors, has placed a heavy strain on the UK's social care system. And it has become increasingly apparent that a particular facet of this strain has been the lack of men prepared to work in frontline caring roles. It is not always the case, but in many instances people prefer to be cared for by somebody of the same gender, especially when that care is intimate in nature.
As you will know, I am passionate about storytelling as a device for influencing behaviour and shedding light on neglected issues. So I have teamed up with the National Care Forum and Skills for Care to begin some work on collecting and disseminating stories from men who work in caring roles. We will be helping them describe what they get out of their work, set out pathways into the professions and progression routes through them, and communicate the reasons why more men are needed in the sector.
Next Monday, January 18th, we will be gathering at Skills for Care's London office to interview a number of men on camera. If you would like to be part of this day, please get in touch. But there are other ways of collecting stories, and, if you would like to tell your tale, but can't get there next week, get in touch any way, and I'll talk to you about other ways you can contribute.
Please help with this worthwhile initiative in whatever way you can.