It's been a bit difficult with Christmas intervening since the start of the project, but the programme of events for Celebration 2.0 is now coming together. I'm really excited about the varied nature of the activities I'm going to be involved in. The schedule is working out just as I had planned, with a mix of traditional and eclectic events, ranging from the large-scale to the small community happening.
So here is the schedule as it stands at the moment. There is still plenty of room for more activities, and I don't want to finalise the programme as yet, as there will be events coming later that are not even planned yet, and I want the momentum of the project to attract attention and lead to engagement with some more high profile events at later stages.
Don't worry if you've spoken to me and you are not on this list. This is the list of (more-or-less) confirmed events. There are more to come.
JANUARY
28th – Sheffield Steel Roller Girls: Murder on the Flat Track Express I'm really looking forward to working with the Roller Girls to help them spread the word about a growing phenomenon. I'll be with them from 12 noon till 6pm, helping to cover 2 bouts (including a mens' contest!) and celebrate the atmosphere and passion of the crowd. More at http://www.sheffieldsteelrollergirls.com/ and, if you want to be there on the day, you can buy tickets at http://www.arenaticketshop.co.uk/whats-on/sheffield-steel-rollergirls-/
FEBRUARY
4th – LocalGovCamp North West (Preston) Connectivity and availability of kit permitting, I want to take a new approach to this unconference for local government people with a technology bent. As well as live video streaming the main sessions, I will be attempting to live stream all of the break out sessions simultaneously, probably on an audio-only basis, so people outside the room can experience the full range of topics under discussion. And, in the spirit of Celebration 2.0 I will be asking the delegates what needs to happen to make their lives and work more fun, and how they can help bring more fun into the lives of the people they serve. More about LocalGovCamp NW here http://localgovcampnw.eventbrite.com/?ebtv=C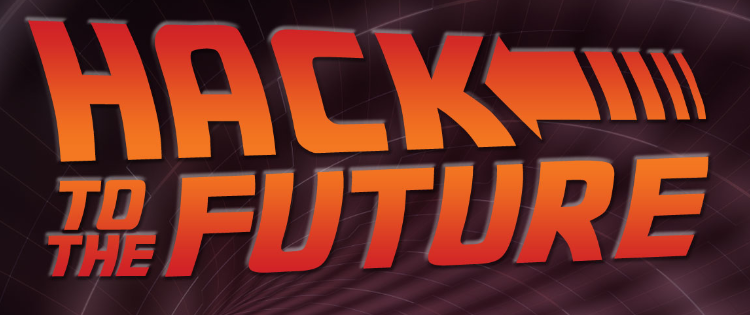 11th – Hack to the Future (Preston) Back to Preston again for this exciting event which aims to encourage young people (11-18) to become digital creators. I'll be celebrating and amplifying the event itself, but also, in the spirit of the enterprise, I'll be inviting some of the young people present to join me in recording what goes on so they can learn how to be social reporters too. More about Hack to the Future at http://ec2-46-137-155-1.eu-west-1.compute.amazonaws.com/mediawiki-1.18.0/index.php/Main_Page
24th – Dewsbury Spirit – One of the spectacular events organised by Kirklees Council's Events Team. More information here http://www.kirklees.gov.uk/events/spirit/spirit.shtml
25th – Leeds Well-Being Centre Chatathon -Leeds Wellbeing Centre, a charity project  for vulnerable adults, is holding a sponsored 12 hour chatathon and Centre open day. This entails a group of people being sponsored to converse for 12 hours about random topics picked out of a hat (that's the chatathon) and a series of complementary therapy workshops for people to take part in
MARCH
1st – Pecha Kucha Barnsley -Part of a world-wide network of events. Pecha Kucha Night' involves a few people giving short presentations of 20 slides shown for 20 seconds each, about a personal project, passion or idea of their choice. The organisers of the Barnsley event are keen to being it to wider attention. The 1st March evening will have a loose theme of "The Diversity of Barnsley" and, by linking up with Celebration 2.0, the intention is to show the world that Barnsley is no longer the town of miners and glass-blowers (although there are no promises that mining and glass-blowing will not be mentioned). More at http://www.pknbarnsley.co.uk/
MAY
5-7th Wray Scarecrow Festival – The Twicket Match (see http://en.wikipedia.org/wiki/Twicket) which was the inspiration for Celebration 2.0 took place during the Wray Village annual Scarecrow Festival and was punctuated by a 15-foot scarecrow invading the pitch. The attention generated by Twicket helped to boost visitor numbers to the Festival to their highest ever. This year, Celebration 2.0 will turn the spotlight directly on the Festival itself. More information at http://www.wrayvillage.co.uk/scarecrows.htm
17th – Be Good Be Social (Glasgow) – Celebration 2.0 comes to Scotland. Be Good Be Social brings together third sector professionals interested in social media for social good. The events are a chance to learn, debate and connect with others working for non-profits, charities and social enterprises. I will be attempting to combine being a Keynote Speaker with amplifying the event. Wish me luck! http://begoodbesocial.org.uk/
JUNE
3rd – The Big Lunch – Celebration 2.0 as been designed to culminate with The Big Lunch. Watch this space for details http://www.thebiglunch.com/join-in/jubilee-2012.php